The MAD team has continued on its winning ways and scored a fourth consecutive victory in the August challenge. Great stuff!
The Diamonds floated a remarkable flotilla of 17 boats more than doubling the count of the next team.
RowPro Rowers are at the head of the Challengers list but can't be awarded the December event because they didn't float a boat in August. Free Spirits and MAD are tied on 42 points; the challenge goes to MAD because they have waited a month longer since the previous nomination.
Future Challenges:
October - The Chain Pullers
November - The Diamonds
December - The MAD Team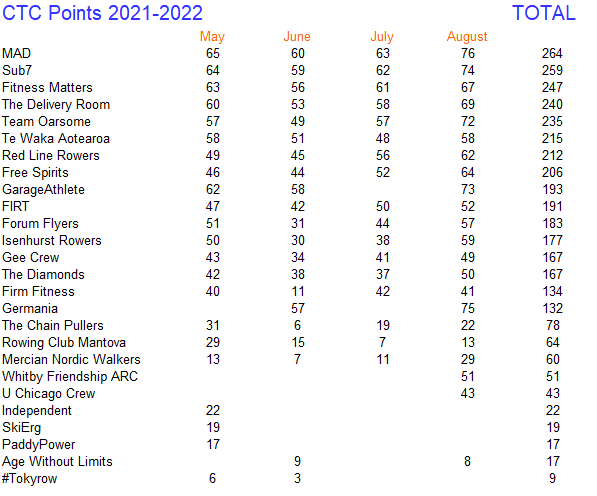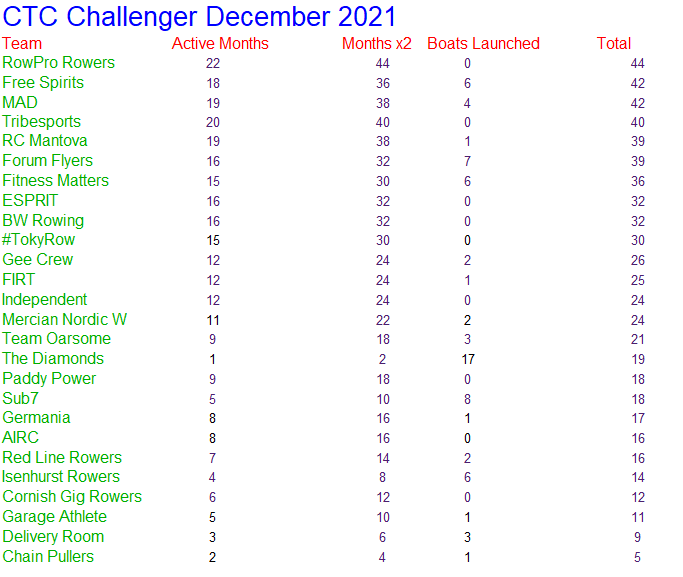 Regards,
Joe