Congratulations to Sub7 for winning the final challenge of this CTC season and also floating the largest number of boats last month.
Well done MAD team for producing some great performances over the year and finishing on top of the leaderboard in the 2019-20 season.
Free Spirits have the June challenge, #TokyRow July and Forum Flyers August.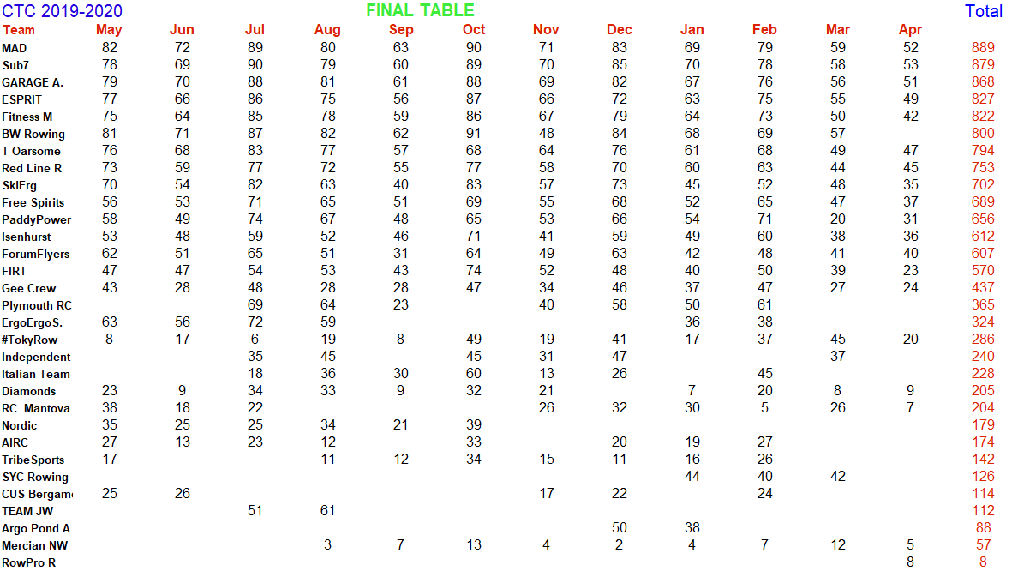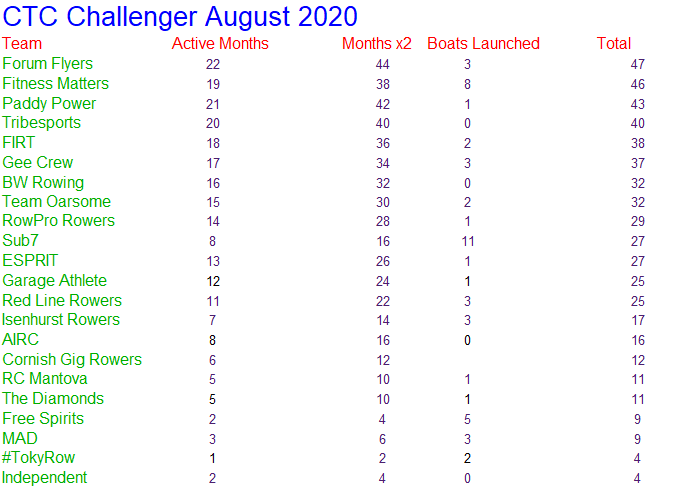 Regards,
Joe